KNOW YOUR FUTURE FROM
Smart Astro Guru.

Copyright © 2010-2018,All Rights Reserved
Terms & Conditions of services--Disclaimer--Privacy Policy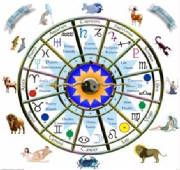 Astrology/Jyotish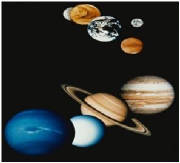 Warning
: Cannot modify header information - headers already sent by (output started at /home/content/14/9898914/html/smartastroguru/Birth_Gemstones.php:973) in
/home/content/14/9898914/html/smartastroguru/blog/wp-content/plugins/cleantalk-spam-protect/cleantalk.php
on line
182
Blue Sapphire or Neelam
Diomond or Heera
Emerald or Panna
Ruby or Manik
Red Coral or Moonga
Pearl or Moti
Yellow Sapphire or Pukhraj
Hessonite or Gomedha
Cat's eye or Lahsuniya
Recommendations of Gem Stones

The wearing of gems is an important consideration that can potentially change and alter many areas of your life . The wearing of gemmed ornaments bring respect , fame wealth happiness strength health.
Over and above this ,it wards off evil astral influences, makes the body healthy removes misery and fortune and washes away sin. According to this is a classical science and Indian astrology, when The Sun is hostile, a pure Ruby stone, when the Moon is hostile a good Pearl, when Mars is hostile , a Coral.when Mercury is hostile , the Emerald,, when Jupiter is hostile , the Topaz or Yeliow sapphire, when Venus is hostile ,the Diomond, when Saturn is hostile, the blue sapphire,when Rahu is hostile , the Gomedha, when Ketu is hostile , the Cat's eye should be worn.
The gemstone that is transparent, of fine and good colour, soft in touch and gives luster and radiance, is considered a stone of good quality .

You should be purchase best quality gemstones that you can afford. Mostly stones of lesser potency quality have been found to work very good and are cheap in cost, though you need to be worn in a larger size in order to give the same strength of effects.
To feel or derive the best effect of gem begin to wear it after cleansing it in fresh milk and rinsing it in purified water. Then holding it and concentrate on the gem and perform the mantra according to gems 108 times.

Generally gems should be worn on the right hand for men and the lft hand for women. For best result when you worn the gem. Gemstone should be contact in the skin or gem is set so as to touch the skin. Otherwise gemstone will not be beneficially to worn. Gems may be worn either on the finger as a ring or on the upper arm as a bangle.

Gem stones