KNOW YOUR FUTURE FROM
Smart Astro Guru.

Copyright © 2010-2018,All Rights Reserved
Terms & Conditions of services--Disclaimer--Privacy Policy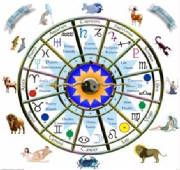 Astrology/Jyotish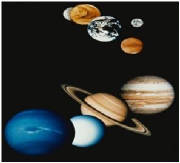 Warning
: Cannot modify header information - headers already sent by (output started at /home/content/14/9898914/html/smartastroguru/Mahamrityunjaya_Yantra.php:608) in
/home/content/14/9898914/html/smartastroguru/blog/wp-content/plugins/cleantalk-spam-protect/cleantalk.php
on line
182
Shri Maha Mrityunjyaya Yantra
: Lord Mrityunjay Mahadev is the winner of death. Sri Maha Mrityunjaya is a yantra to free the fear of death, grave dangers, fatal diseases and makes him courageous and healthy. On worshiping Mrityunjay Mahadev one can escape from miseries and troubles of this materialistic world as well as the problems related to inner soul. Lord Mahadev escape us from our troubles, tensions, stress as well as our ego. The upasana of Maha Mritunjay yantra is worship of Lord Mahamritunjaya.Maha Mritunjay yantra dispels all sort of fears, influence of evil planets, fear of ghosts accidental death and disease etc. Maha Mritunjay yantraa is useful when Saturn, Mars is enjoined, in opposition or in aspect to each other in a birth chart or in transit to avoid any accident or accidental death. Maha Mritunjay yantra is worshipped, also after pooja, the yantra be dipped in water and the water is to be drink as "Charnamrit" to control and cure diseases. The water sprinkled in the house creates amity comfort in home. To avoid effects of souls and other calamities, Maha Mritunjay yantra, after pooja or being energised, is fixed on the outer Gates of the house. The worship of this yantra frees the fear of death, grave dangers, fatal diseases and makes courageous and healthy. The people who remain sick or are very prone to infections and diseases must worship sri Maha mrityunjaya yantra .
Beej Mantra for this Yantra :-

"Tryamabakam Yajamahe Saugandhim Pushti vardhanam
Urvarukmiv Bandhanan mrityor mukhsheeva mamritiyat"
Method of Pranpratistha of this yantra is given on Page of Grah yantra page.