KNOW YOUR FUTURE FROM
Smart Astro Guru.

Copyright © 2010-2018,All Rights Reserved
Terms & Conditions of services--Disclaimer--Privacy Policy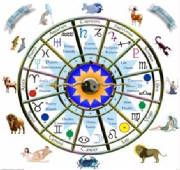 Astrology/Jyotish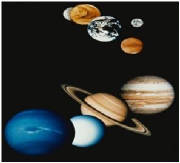 Warning
: Cannot modify header information - headers already sent by (output started at /home/content/14/9898914/html/smartastroguru/Shri_Mahalaxmi_yantra.php:597) in
/home/content/14/9898914/html/smartastroguru/blog/wp-content/plugins/cleantalk-spam-protect/cleantalk.php
on line
182
Maha Lakshmi Yantra
:
The Instrument of Wealth or the Maha Laxmi yantra brings us materialistic and spiritual wealth. Maha Laxmi Yantra give us unexplained spiritual power to fulfill our all wishes and change our life. Mahalaxmi yantra is complete solution to all the Money problems in our life. Which Person is using Mahalaxmi Yantra achieves peace and harmony . Mahalaxmi Yantra helps in breaking all the Obstacles in our life. In the Mahalaxmi yantra we worship of Goddess Laxmi, (the Eternal Goddess of Wealth & Prosperity). Mahalaxmi Yantra is the source of supreme energy and energy is nothing but another form of element in the shape of waves and rays. Maha laxmi Yantra is highly sensitive and has magnificent magnetic powers. Maha laxmi yantra is said to be a divine store-house of energy which pick up particular cosmic ray wave emitted by the Goddess laxmi ji and other universal objects and transform them into constructive vibrations. These are then transmitted to the surroundings where the Mahalaxmi Yantra is placed, thus destroying all destructive forces or bad enery within the area or vicinity. Maha laxmi yanta is source of supreme hidden powers which can be noticed within a short period.
Our All desires are fulfilled by keeping a yantra and chanting the Mantra of the Goddess Laxmi and the worshipper is never lacking in money & material comforts - his house & treasury are always full, and he & his family never face shortage of resources.
Mahalaxmi yantra may be placed in cash box, almirah, purse or in temple of your house after worship (pran pratishta). Shree yantra brings success and wealth through regular Pooja and mantra chanting. The worship of this symbolic representation of the goddess Mahalaxmi bestows good fortune on the devotee.
Beej Mantra for this Yantra :-
" Aum Shri Mahalakshmayei Namah"
Method of Pranpratistha of yantra is given on Page of Grah Yantras.