Kushmanda –   Kushmanda mata (A form of Shakti)  is the form of creationIn and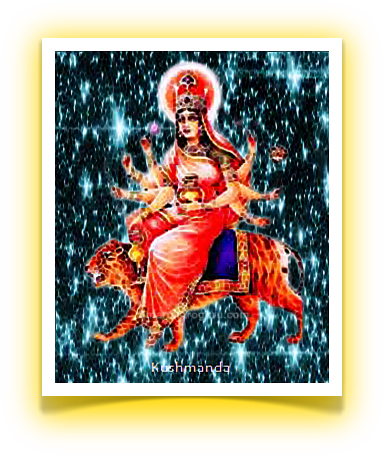 happiness. Kushmanda the form of godess is eight-armed and rides on a tiger. She holds kamandal, bow, arrow, lotus, pot containing wine, disc, rosary and a club. when she smiled some creation was occured. Kushmanda form of Durga is worshipped on fourth day of Navratri or navdurga puja i.e. Ashwin shukla chaturthi.
Mantra of Maa Kushmanda devi :
Soora Sampoorn Kalasham Rudhira Plutamev Che !
Dadhaanaam Hast Padamyaam Kushmaanda Shubhdastu Mei !!